APPLY & CARE INDIVIDUAL LASHES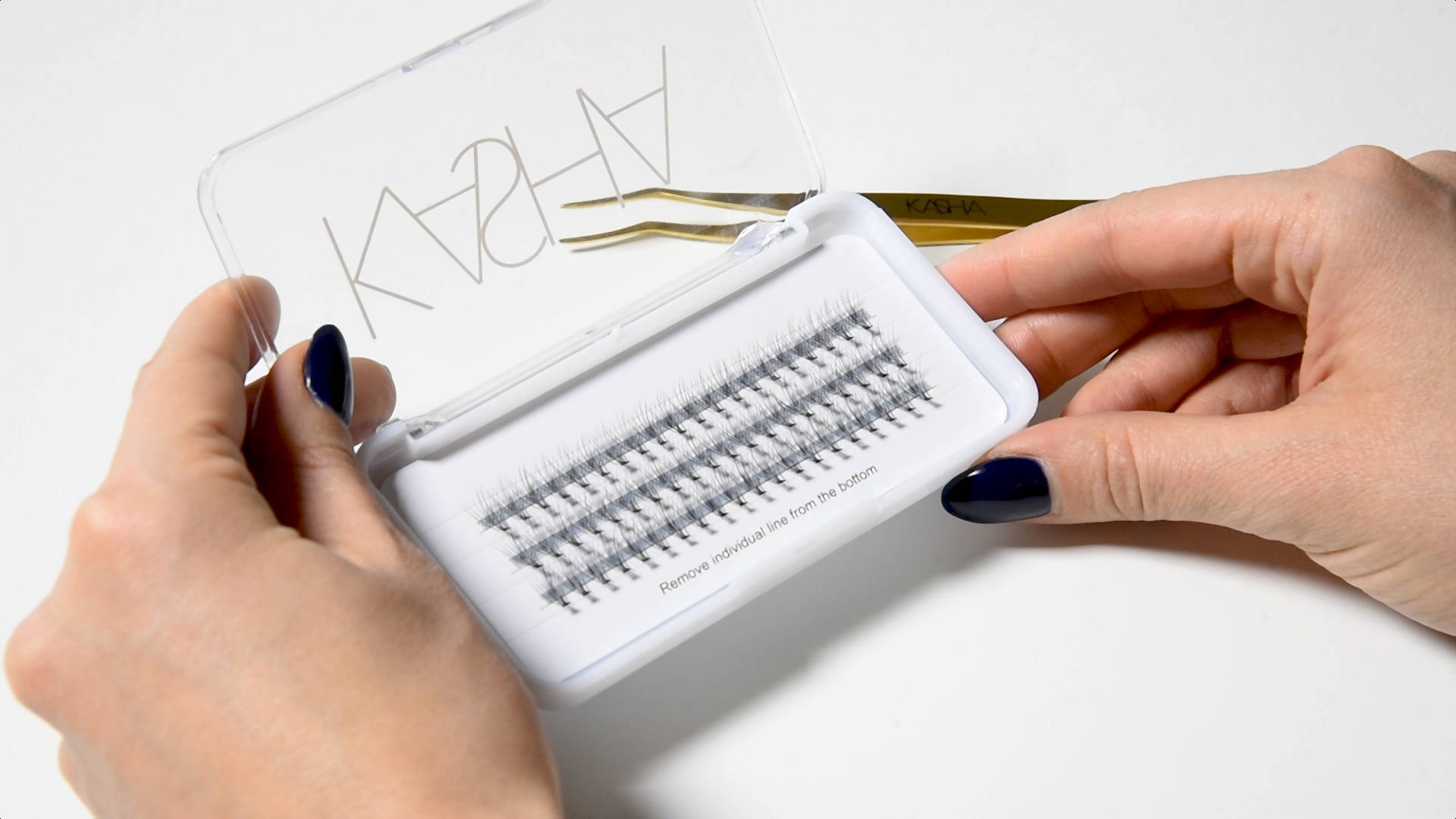 Take your customization to the next level with these handcrafted silk lash clusters, each layered with ten tapered strands, to look just like real lashes with a soft natural curl. Our Individual Lashes are knot-free and set on an ultra-thin cotton band to blend seamlessly into your lash line. Easy to apply and reusable with proper care. 
STEP 1
PREPPING EYELASHES
Applying one coat of mascara helps to blend your natural and false eyelashes together.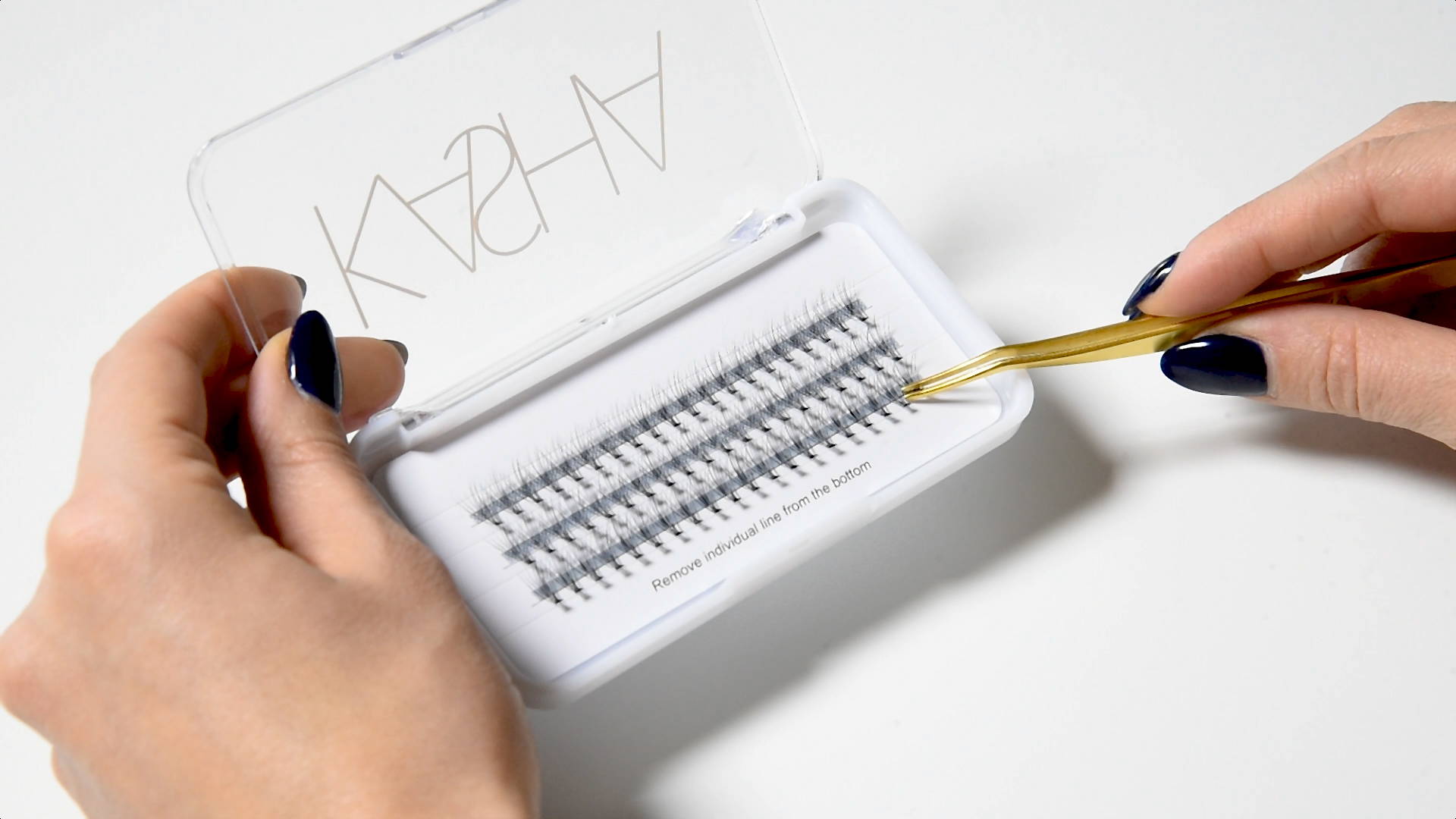 STEP 2
REMOVING EYELASHES FROM TRAY 
To apply start by gently removing the lashes from the tray with our eyelash applicator at the knot free base, avoid pulling individual strands.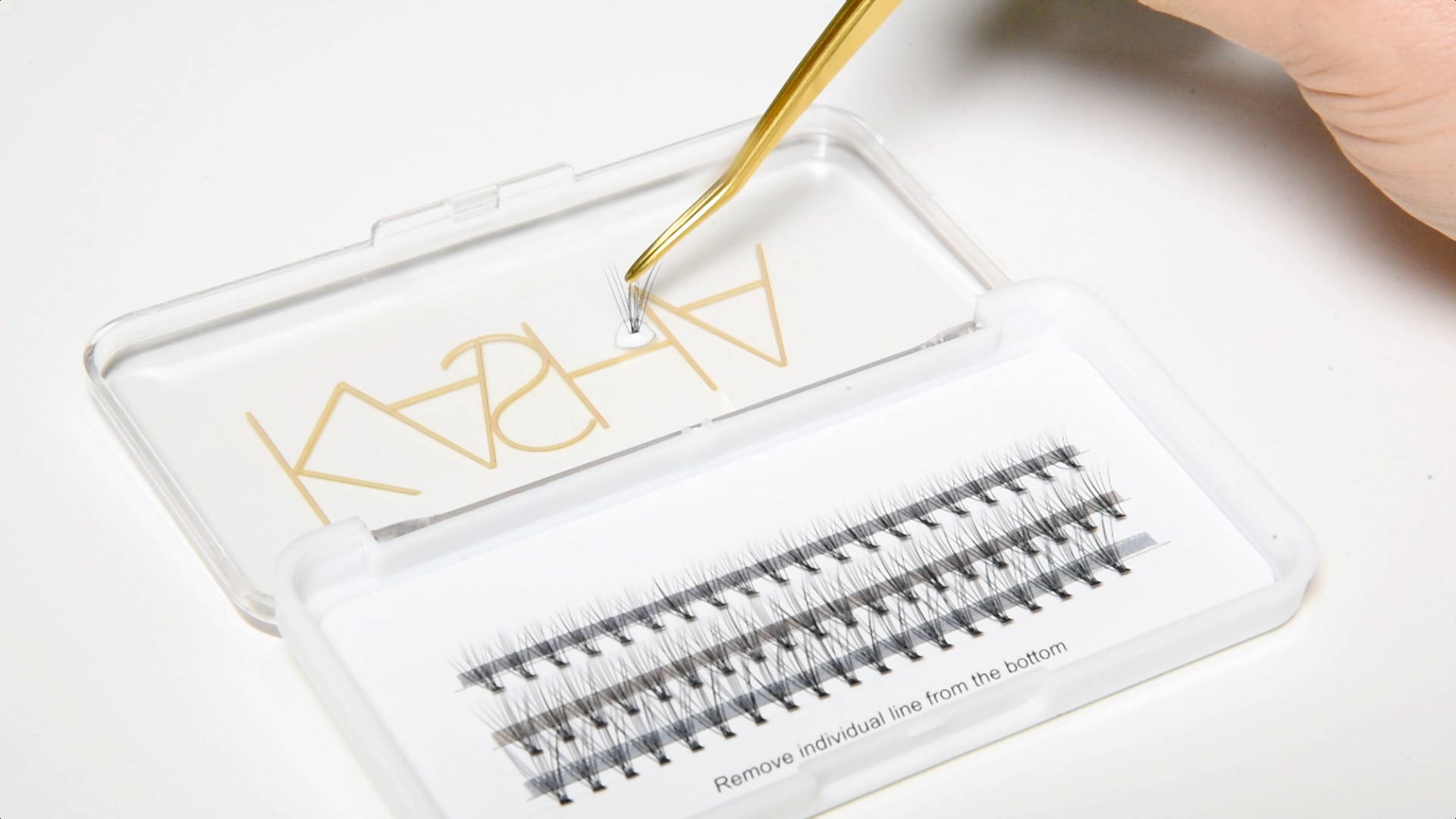 STEP 3
APPLY LASH ADHESIVE 
 Place glue onto tray, let it set for 60 seconds before dipping the knot free base into the glue, this will ensure the lashes will stick directly to the lash line.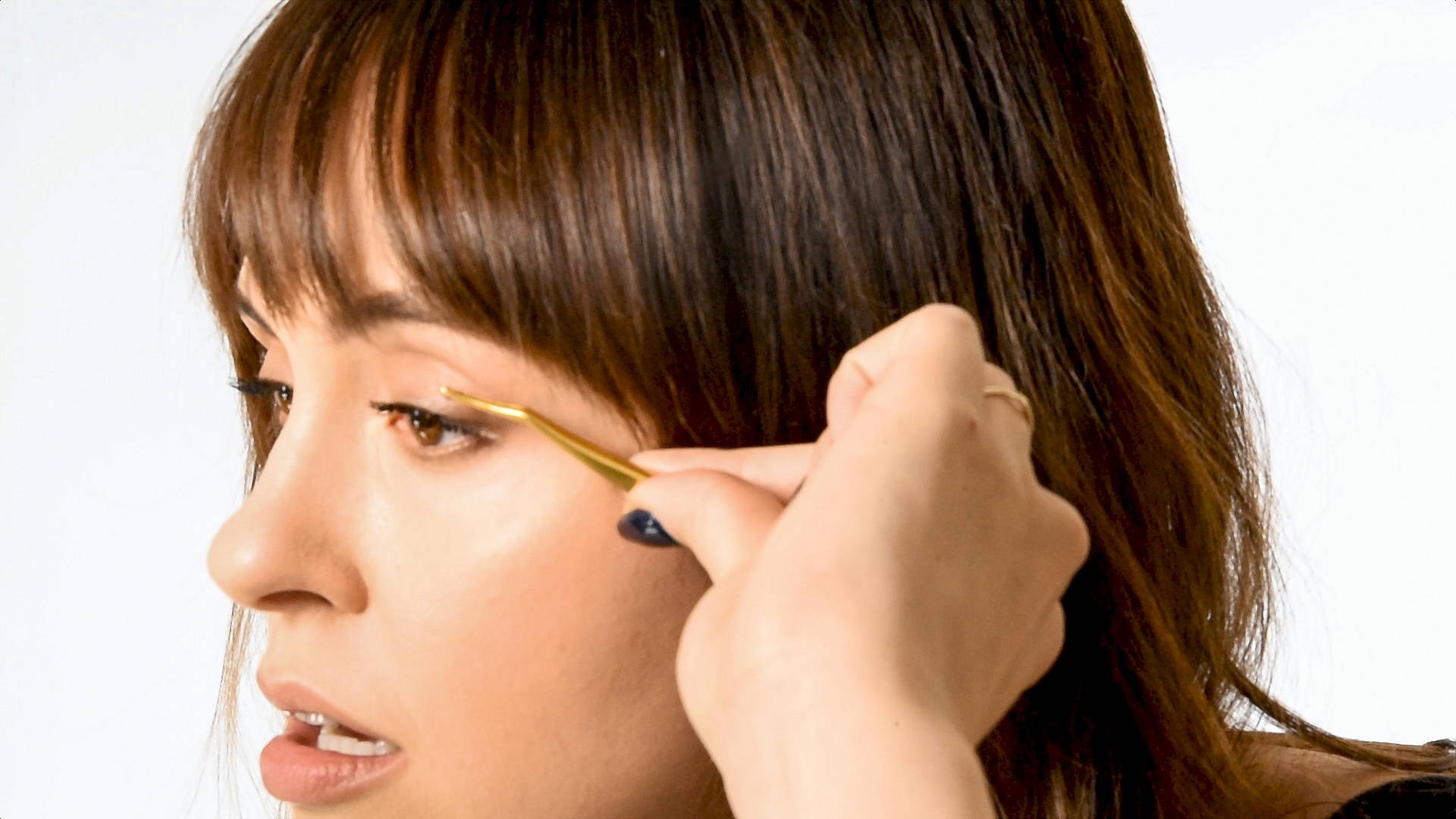 STEP 4
APPLICATION 
Apply each individual cluster directly to the lash line to achieve the most natural look. Push and adjust into position with your eyelash applicator. When choosing which length to use always keep in mind what look you want achieve. Always consider the length of your natural lashes, changes in length should be gradual across the lash line- remembering that lashes are naturally shortest at the inner corner and tend to get longer at the outer corners.
PRO TIP 
We do not recommend swimming or showering while wearing your lashes. Using water, mascara or any other 
products on the lashes, may affect the curl 
and style of the lash.